Exhibitions
2012: 4th exhibition Cyprus – Malta in Larnaca
Participants in "Grundtvig" workshops at the Leventio Museum
Demonstration in the 4th Cyprus – Malta exhibition
"Grundtvig" workshop – October 2012
"Grundtvig" Awards ceremony – November 2013
2015 Pancyprian Exhibition «A Bag of Clay», Municipal Gallery of Larnaca, with many parallel events, Lectures, and Workshops
Crete 2017 – 3 exhibitions Malta, Cyprus
Ceramic Exhibition in Bagheria in Sicily
Cyprus – Malta – Sicily
Two Exhibitions in Mytilene
Many Group Exhibitions – Larnaca, Nicosia, Bicommunal 2004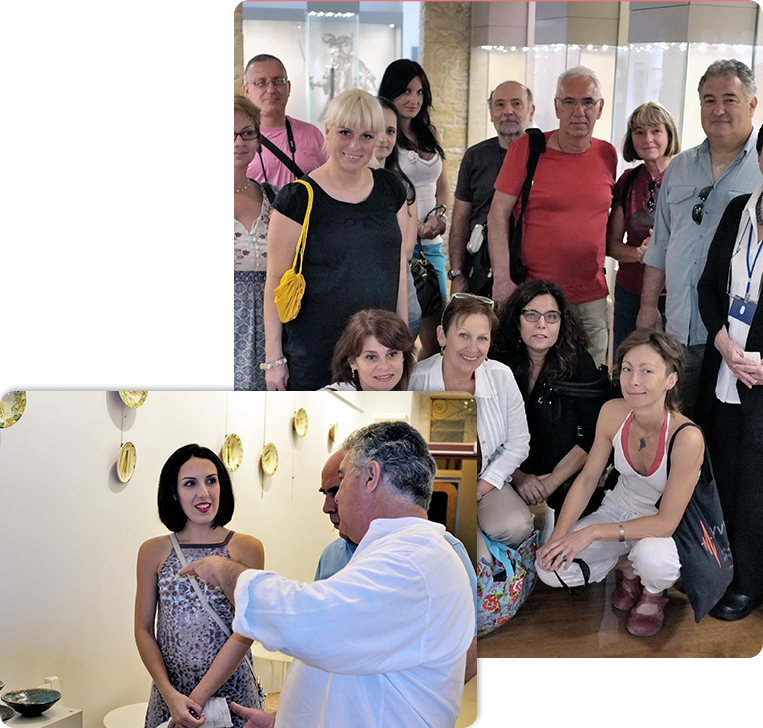 23 June – 10 September 2017
Pancyprian Exhibition «Earth mixed with Fire» at the Municipal Gallery of Larnaca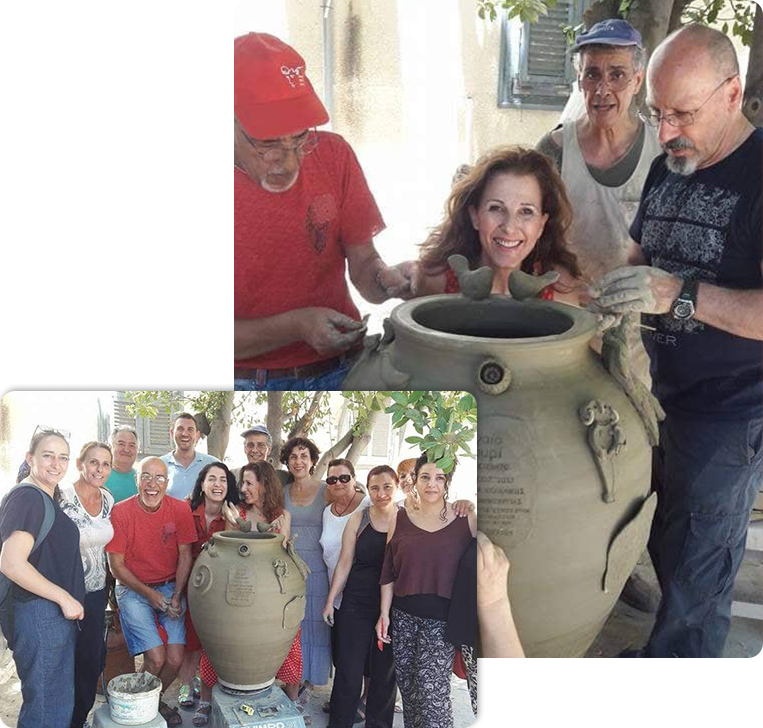 Exhibitions
01 July 2017 Ceramic Creation Day for the public, outside the Pierides Museum – Bank of Cyprus Cultural Foundation, where potters demonstrated the art of clay to the public, helping them to make their own vase
Exhibitions
24 November – 7 December 2018 Pancyprian Exhibition CERAMIC ART 2018 at the MORFI Gallery in Limassol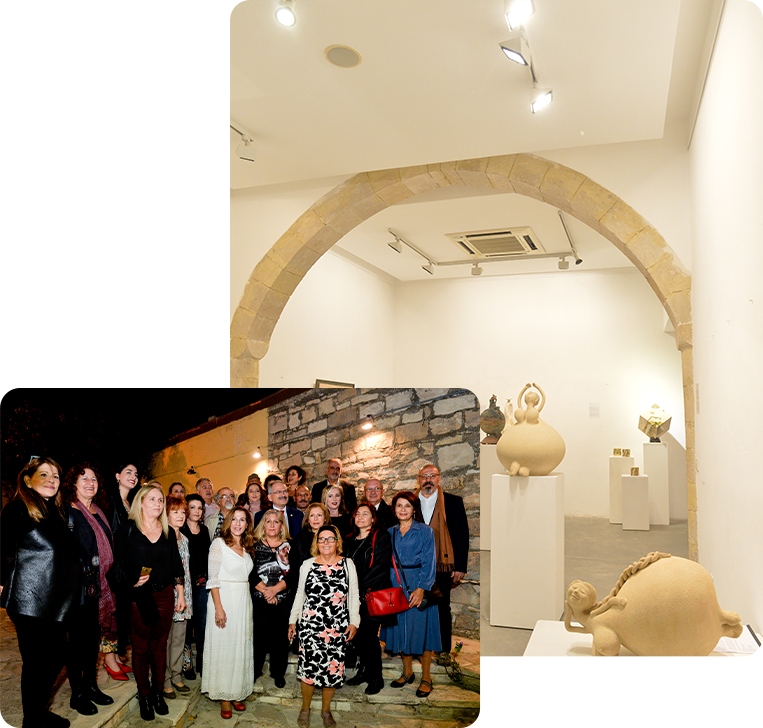 25 November 2018 Within the framework of the exhibition, a meeting was held with the renowned artists Anniska Klimesiova from the Czech Republic and Christos Tsimbourlas from Greece. A presentation was made by Andreas Fasoulidis, a member of the association, entitled "Silent touch of clay".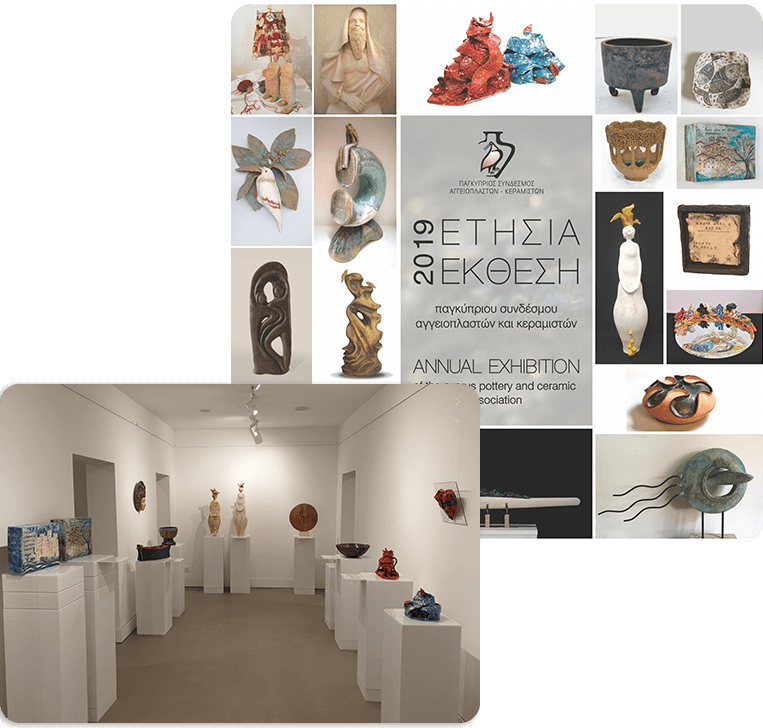 13 December 2019 – 10 January 2020
Pancyprian Exhibition CERAMIC ART 2019 at the ENALIA Gallery in Larnaca
15 December, at the "Enalia" Gallery, a meeting was held with the well-known artists Petr Lada (from the Czech Republic) and Maro Kerasioti (from Greece).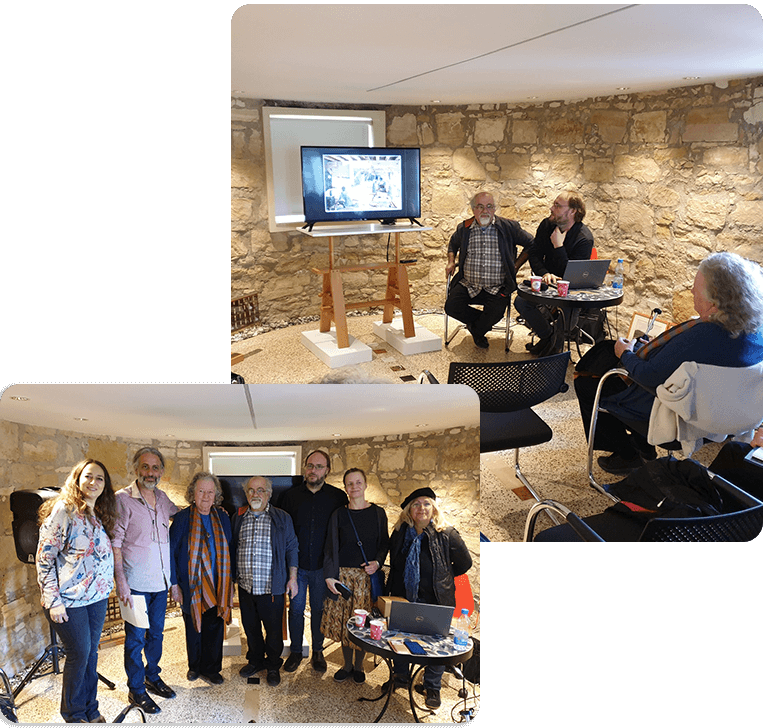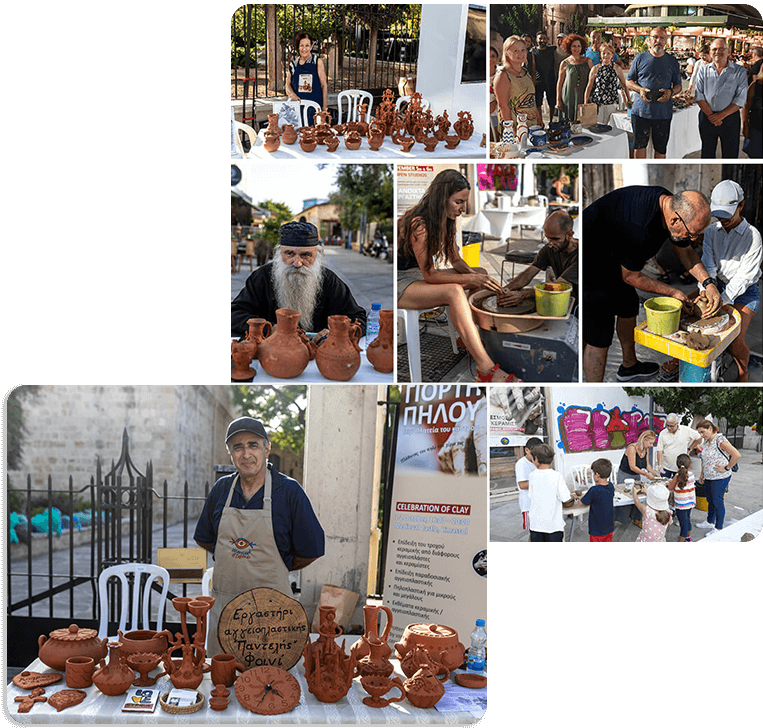 Crete, Mytilene, Cyprus 2013
Thrapsano, Mantamado, Larnaca 2013
European Program 2014 – 2015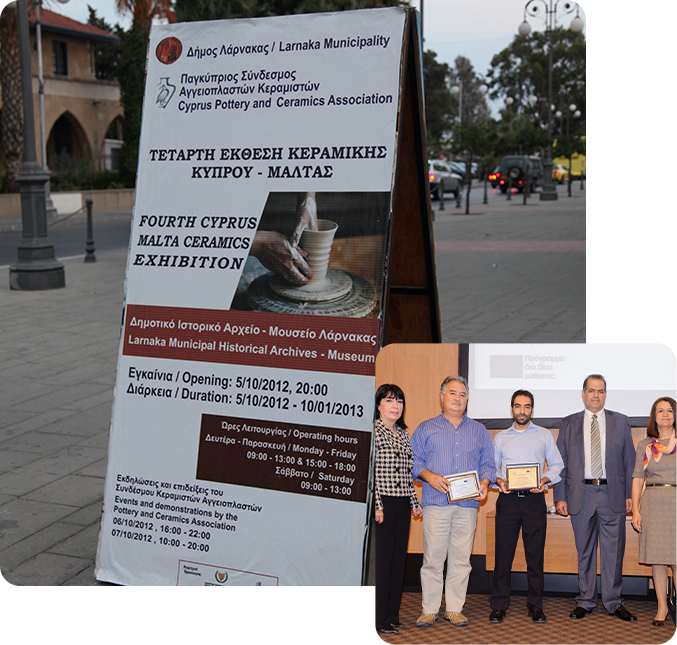 Participation of the Association
in the Transport Committee of the Parliament for the copies of the Museum.
in the Parliamentary Education Committee for the promotion of ceramics through government offices and embassies.
in the Tourism Exhibition at the Exhibition and Trade Center with our Kiosk.
in the Ceramics Festival in the "Melina Merkouri" Hall
in the Festival – Panhellenic Exhibition 2017. Participation of a delegation from Crete
in the Ceramics Festival – Larnaca Castle. Participation of two Greek Ceramists, a French Ceramist and the Cyprus Handicraft Service.
in the Limassol Festival with a group exhibition in Heroes Square
in the Larnaca Festival – Europe Square
in the Kornos Festival
in the Ceramics Festival – Heraclion – Crete
in educational seminars – Margarites, Crete
in the Demonstration of ceramic techniques – Heraklion, Crete
 "Paper Clay" workshop with Elisabeth Le Retif – France
The Varnish in Ceramics. Reduction: Vignoli – Italy
Building a Pottery Furnace with wood fuel, Dominique Daloun – France
"Terra Sigillata Raku, Antonelli Rosana – Italy
Our Newsletter
Get E-mail updates about our latest shop and special offers.