Michal Daniely grew up in Jerusalem where she began studying ceramics at a young age. She later graduated from the Bezalel Academy of Arts and Design. She has over fifteen years' experience working with clay and instructing and inspiring others in creating pottery and ceramic designs. Her own work draws inspiration from raw materials and forms found in nature and plays upon contrasts between inner and outer worlds, the hidden and the manifest, the crude versus the well- defined. She uses of a variety of techniques and unique colors and textures in her designs. Before coming to Cyprus Michal was the co-owner and manager of the ceramic studio "Galoom" in Tel Aviv.
In 2018 Michal and her family relocated to Cyprus from Israel and settled in the peaceful village of Souni. In Souni Michal planned and established "Make N Create", a ceramic art studio, where people from all nationals come to work and create together in clay and other materials while enjoying the peaceful surrounding of the Cypriot forest village.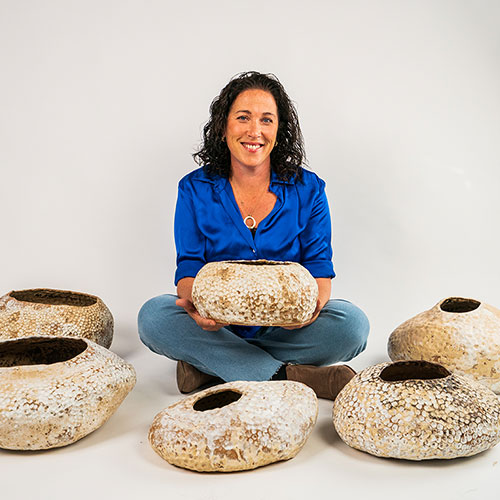 Our Newsletter
Sign up for our News letter to make sure to get informed about our latest news and activities.