"Clay Days" October - December 2022
1st and 2nd October 2022: "Celebration of Clay" at the Limassol Medieval Castle Square, in collaboration with the Municipality of Limassol. Members of the CPCA potters / ceramists will be able to participate in an open event by demonstrating techniques on the pottery wheel, engaging with thee public while working with clay, and execute a live combustion. There will be exhibits so that all visitors can see the last result.
The participation of people with hearing, speech and sight impairments in collaboration with the ERASMUS program, which is our partner and connecting link, is of great importance.
November 5 – 6: "OPEN STUDIOS" Members of CPCA will open their workshops for the public to visit, so they can familiarize themselves with the material of clay.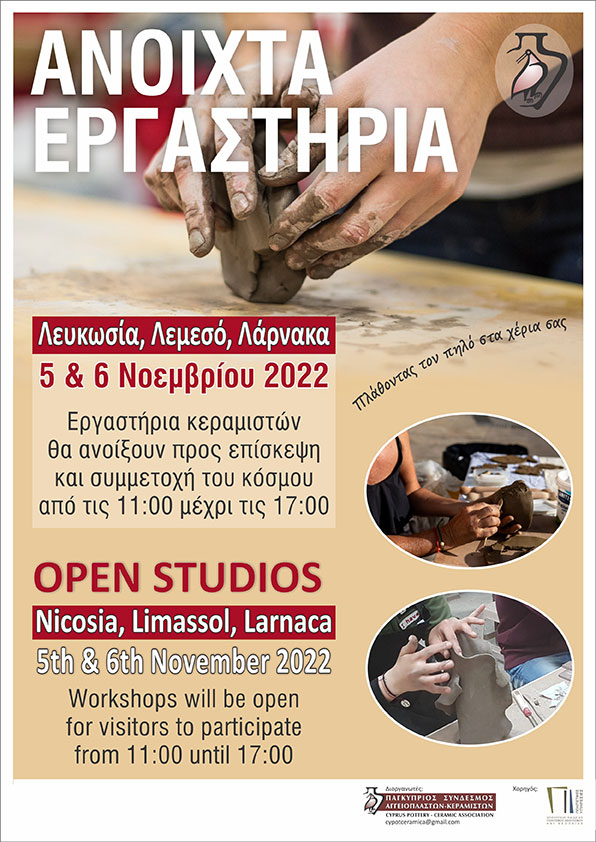 December 9, 2022 – February 28, 2023: Large Pancyprian exhibition at the Municipal Gallery of Larnaca, titled "Clay: An Imprint in Time".
Our Newsletter
Get E-mail updates about our latest shop and special offers.